Welcome to Empirical Health
We offer 
quality 
healthcare at an affordable rate.
We aspire to be accessible to everyone.
We assure professional treatments that are tailored to suit each individual's needs.
We aim to work collaboratively with other healthcare providers in the community. We believe that if we can support and complement other health services we will ensure the best outcomes for our clients.
We employ a range of techniques including Acupuncture, Chinese Herbal Medicine and Body Work to meet your healthcare needs.
 Why are we called 'Empirical' Health?
In modern times there is a tendency to assume that the things of the past are some how out dated, even to the extent of being considered of no more importance.
The word 'empirical' denotes information acquired by means of observation or experimentation.  Empirical data is data produced by an observation or experiment.
A central concept in modern science and the scientific method is that all evidence must be empirical, or empirically based, that is, dependent on evidence or consequenses that are observable by the senses. The term refers to the use of working hypotheses that are testable using observation or experiment. In this sense of the word, scientific statements are subject to, and derived from, our experiences or observations.
 An Integrated Approach
While Acupuncture and Chinese Herbal Medicine is effective in it's own right, they are also very effective as a complementary tool for other modalities of healthcare.  Some of these methods include:
IVF
Chemotherapy
Radiotherapy
Post-Surgery Recovery
Psychological issues
Psycho-Somatic conditions
At Empirical Health we like to work collaboratively with your other healthcare providers to ensure the best outcomes for you. If you would like us to liaise with your General Practitioner or Specialist, please let us know.
"affordable personalised healthcare."
— Empirical Health
Our Mission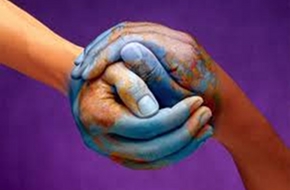 We offer a truly unique view on the body as a whole system that is integrated with the natural world.  We will keep you in tune with the changes in the environment and assist you to see how you can make changes in your own life to better understand how your body can work optimally.
Bring the Classical Chinese Medicine to Port Macquarie

Make Holistic Medicine assessable to the community 

Offer a professional and passionate practice

Maximise health care and wellbeing to all our clients

Offer a unique range of treatment options for people in Port Macquarie

Use an integrated approach to work with other health care modalities in the area

Tailor our treatments to the individual person

Offer understanding of the whole system of health not just give out band-aids.
Meet Our Physicians
"Dr

Dr. Simon J Feeney



   Chinese Medicine Physician

ATMS Member, AHPRA Registered, ICEAM Diplomate, Registered with Healthcare Provider

"Dr

Dr. Stephanie Elsum



   Chinese Medicine Physician

AACMA Member, AHPRA Registered, ICEAM Diplomate, Registered with Healthcare Provider

View All →