
Opening Hours
| | | |
| --- | --- | --- |
| Monday – Thurs | – | 8 am – 6 pm |
| Friday | – | 8 am – 7 pm |

Frequently Asked Questions
For more information on what to expect from a Chinese Medicine treatment with us click the link below. Feel free to contact us with any further questions. We are more than happy to help.

Appointments
02 6583 6690
or book online below
Call us today or book online to find a time that suits you best and to secure your place.
Welcome to Empirical Health
Affordable Personalised Healthcare
Acupuncture and Chinese Medicine Port Macquarie
At Empirical Health we offer Acupuncture Treatments and Chinese Herbal Medicine prescriptions at an affordable rate to the people of Port Macquarie and surrounding areas. We aspire to be accessible to everyone. We assure professional treatments that are tailored to suit each individual's needs. We aim to work collaboratively with other healthcare providers. We are passionate about an affordable, personalised and community approach to healthcare. We offer Acupuncture from a Traditional Chinese and also Traditional Japanese viewpoint, as well as classical Chinese Herbal Medicine.  We also incorporate various techniques of bodywork to complement the treatment, along side dietary and lifestyle advice – this fosters a larger perspective of health and healing.
Acupuncture
Chinese Herbal Medicine
"Affordable Personalised Healthcare"
— Empirical Health
About us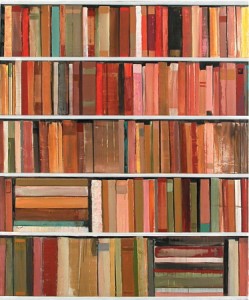 Nationally registered and classically trained we offer the best of both worlds.  Bringing the history of Chinese Medicine into the modern day
Comprehensive treatments that are tailored to the individual 

Classically trained physicians

Modern application of ancient wisdom

Over 2,000 years of clinical history

Unique hand-made medicines from some of the most effective formulas known

Zero side effects

All natural products used

Treating the 'cause' of the issue not the 'symptoms'

Following a lineage of over 1,800 old, passed from teacher to student

Nationally registered
Meet Our Practitioners
"Simon"

Dr Simon J Feeney

Chinese Medicine Physician

0448 938 328

ATMS Member, Registered AHPRA – Chinese Med, Chinese Herbalist, Herbal Dispenser, Diplomate of Canonical Chinese Medicine ICEAM, Medibank Accredited

"Bio"

Classical Chinese Medicine has a long history – well over 5000 years of empirical evidence form its foundations. Simon is a dedicated practitioner with over 15 years of training in herbal medicine. He prepares and rolls some of the most elegant classically prepared herbal formulas in the world. He prides himself on his constant pursuit of knowledge and expertise in the medical field, and dedicates himself to assisting his patients – no health issue is too complex. His success in treating autoimmune conditions is widely appreciated. Simon's pulse diagnosis skills are second only to that of our highly respected teachers, and of some of the longest lineages of Chinese Medicine Doctors still practicing in China today. Simon is determined to improve your health, help you to understand your body and ensure you maintain the best possible state of health.
"Francine"

Chinese Medicine Physician

0448 938 328

ATMS Member, Registered AHPRA – Chinese Med, Chinese Herbalist, Bachelor of Health, Medibank Accredited

"Bio"

Dr Francine Nunnari – Chinese Medicine Physician

With over ten years experience, Francine fuses Chinese Herbal medicine with acupuncture and provides treatments using a variety of methods, focusing on supporting pregnancy, fertility, labour preparation, emotional well-being and children's/family health. Francine also successfully treats pain related conditions, general stress, anxiety and tension.

Francine completed a Bachelor of Applied Science, Traditional Chinese medicine at the University of Western Sydney and is a highly experience practitioner, always focused on ensuring the greatest therapeutic benefit for each patient she sees.

Francine is registered with the Chinese Medicine Board of Australia (CMBA)/AHPRA (Australian Health Practitioner Regulation Agency) and the Australian Traditional Medicine Society (ATMS), so private health care rebates can be provided to all eligible patients.
Services

Fertility
Conception (pre-post) care, IVF Acupuncture, Induction Acupuncture, Fertility Specialists, Menopause, Obstetrics, all natural support for both Women and Men…


Pain Management
Back pain, Shoulder Pain, Knee and Elbow Pain, all joint pain and mobility, arthritis…


Autoimmunity
Rheumatoid arthritis, Diabetes (type 1), Grave's Disease, Inflammatory bowel disease, Multiple sclerosis, Scleroderma, Systemic lupus erythematosus…


Blood Pressure
High Blood Pressure, Low Blood Pressure, Renal Hypertension…


Colds / Flus & Allergies
Hay fever, asthma, sinus infections, upper respiratory tract infections…

Skin Conditions
Eczema, Psoriasis, folliculitis, Acne, cold sores, herpes, Rosacea, Hives, Vitiligo, warts, impetigo, shingles

Musculoskeletal
Muscle aches and pains, joint pain, back pain, stiffness…


Emotions
Stress, anxiety, depression, bipolar disorder

Cancer Support
Offering an self empowering approach…


Disability issues
We have access and experience…


Children
All ages welcome, nothing is too big or small…


Electro Medicine
Protocols for many hard to treat conditions…

Contact us
Empirical Health
0448-938-328
113 Bridge Street, Port Macquarie NSW 2444